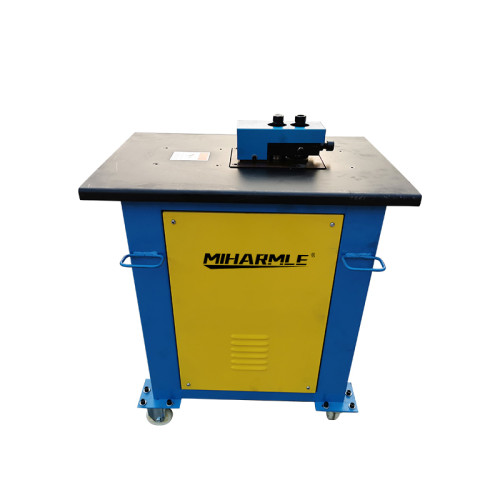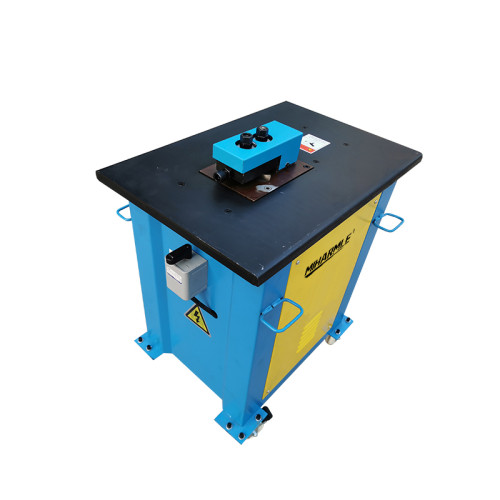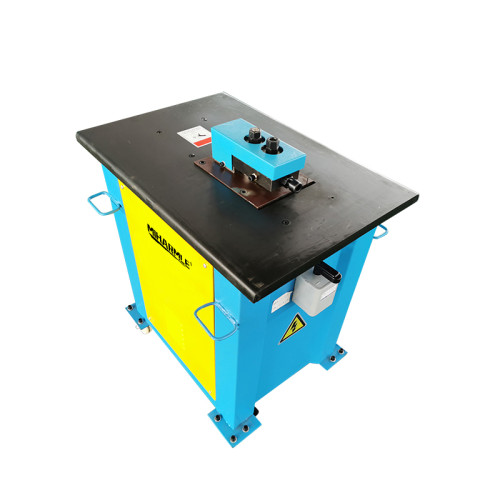 YJ-3*120 Hydraulic Corner Notching Machine
Item specifics
color

yellow and Blue
Material

Steel
Application

Air duct industry/Metal products industry
Sheeting Thickness

3mm
Description
Hydraulic notching machine Description


Hydraulic notching machine shears for right-angle shearing of thin metal sheets. There are two types: hydraulic type and pneumatic type and it's used for notching or cutting right angle on sheet metal. This machine, as a high-efficiency curve shearing device for sheet metal, is widely used for mechanism manufacturing, cabinet manufacturing, vehicle, Household Appliances, light industry and etc.This machine with fast shearing speed, small dimensions but compact structure, easy-operation, single and stepping function, and the stroke of upper die frame can be adjusted to improve shearing efficiency. The clearance auto adjuster can adjust clearance according to the plate thickness for saving time and improve the notching quality. There is a safe device which is fixed type. The components of hydraulic and electrical system are famous brand from domestic or foreign with high reliability and life span.

Main Technical Parameters


Safety usage: Before using the Auto Air Duct Production equipment, it is necessary to carefully read and comply with the manufacturer's instructions for use and follow the safety operating procedures of the equipment to ensure personal safety and normal operation of the equipment.
Maintenance: Regular maintenance of the Auto Air Duct Production equipment is necessary to ensure long-term stable operation. Cleaning and lubricating various parts of the equipment, and replacing worn parts are important maintenance contents.