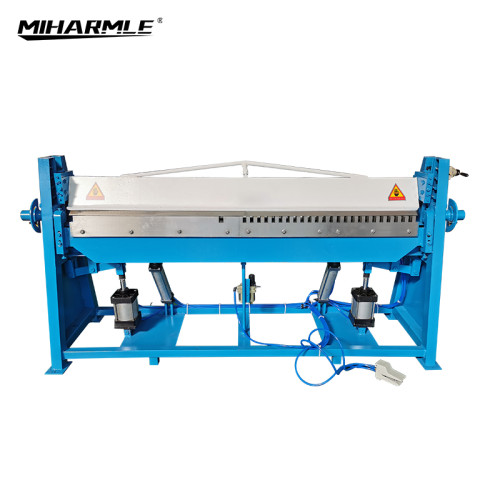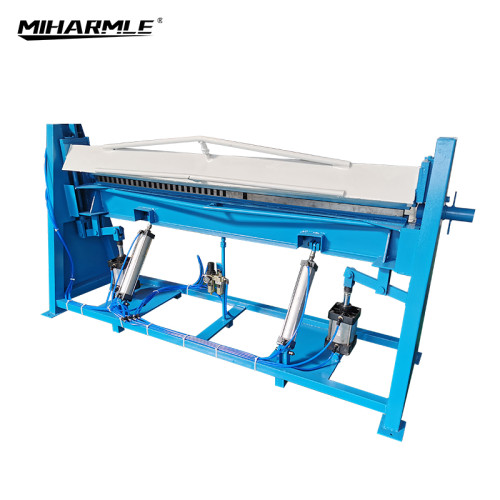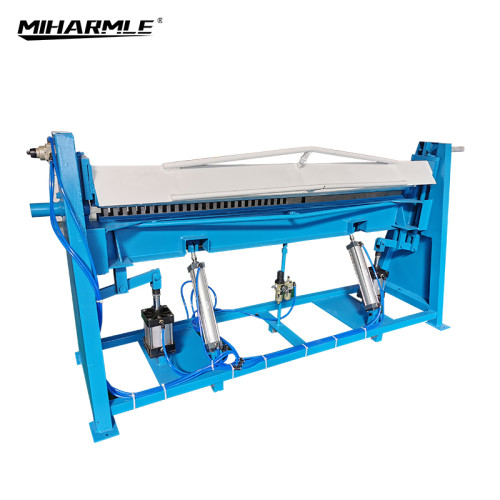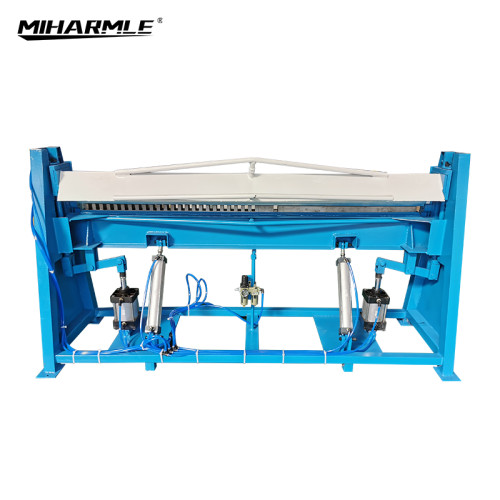 TDF Flange Pneumatic Folding Machine For HVAC,Sheet Metal Folding Machine
Item specifics
color

yellow and Blue
Material

Steel
Application

Air duct industry/Metal products industry
Sheeting Thickness

1.5mm
Description
Pneumatic Folding Machine Description


Pneumatic folding machine is a type of machine that uses air pressure to fold materials, such as sheet metal or aluminum, into specific shapes. These machines are commonly used in manufacturing and construction industries for tasks like shaping HVAC ductwork or creating precise bends in metal sheets for building components. Pneumatic folding machines can be automated, allowing for increased efficiency and accuracy in the production process. They are also typically safer to use than manual bending machines since they eliminate the need for force.

Main Technical Parameters


| | | | |
| --- | --- | --- | --- |
| Modle | Folding Angle | | |
| | 90° | 2000*800*1300mm | 380kg |
| | 90° | 2700*800*1300mm | 500kg |
| | | 3200*800*1300mm | 580kg |
Taking 4-cylinder pneumatic system as power source, two cylinders are used for bending when the other two are used for pressing.Working stably without power makes the machine an efficient ideal equipment, and our company can customize general type according to the customer requirements.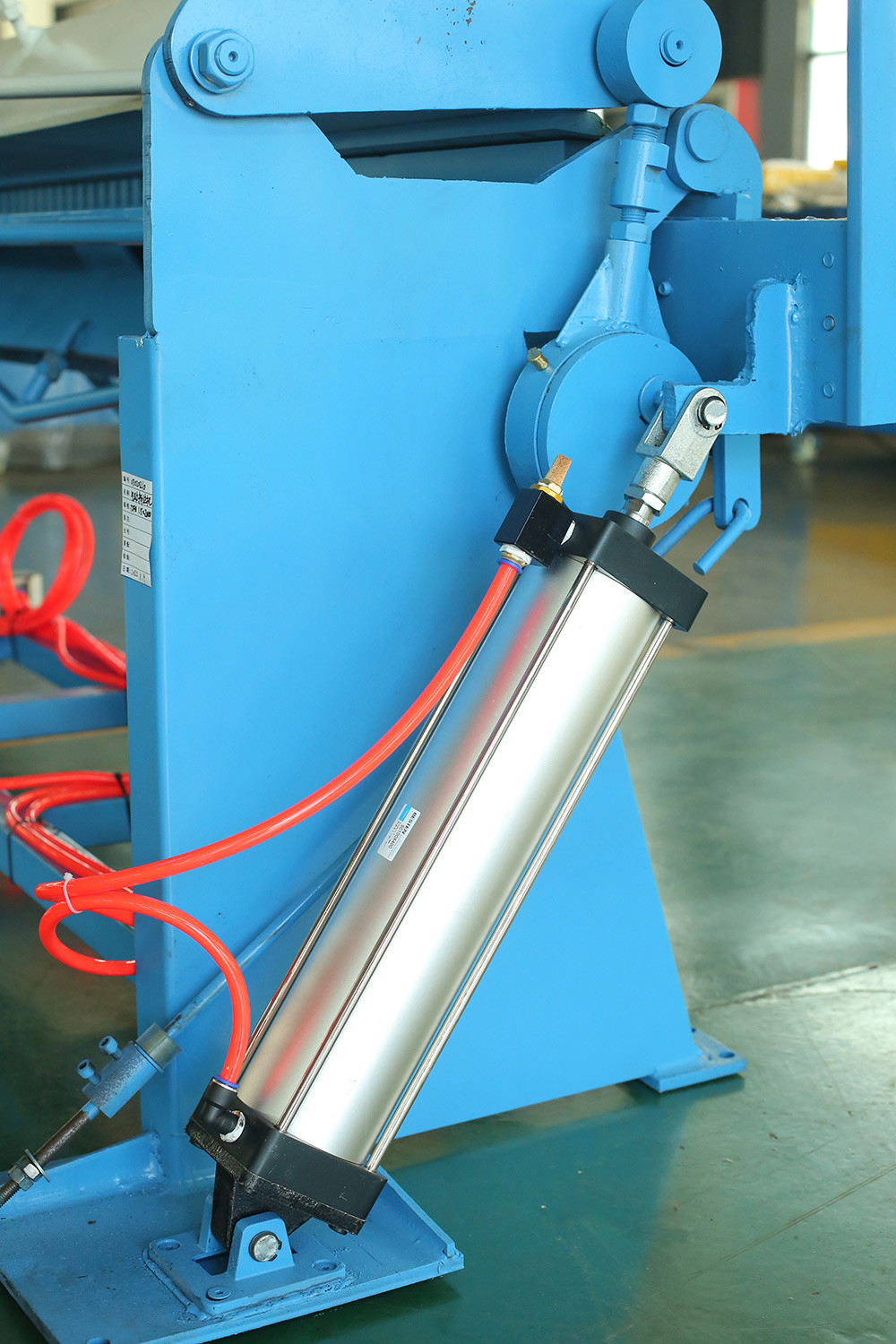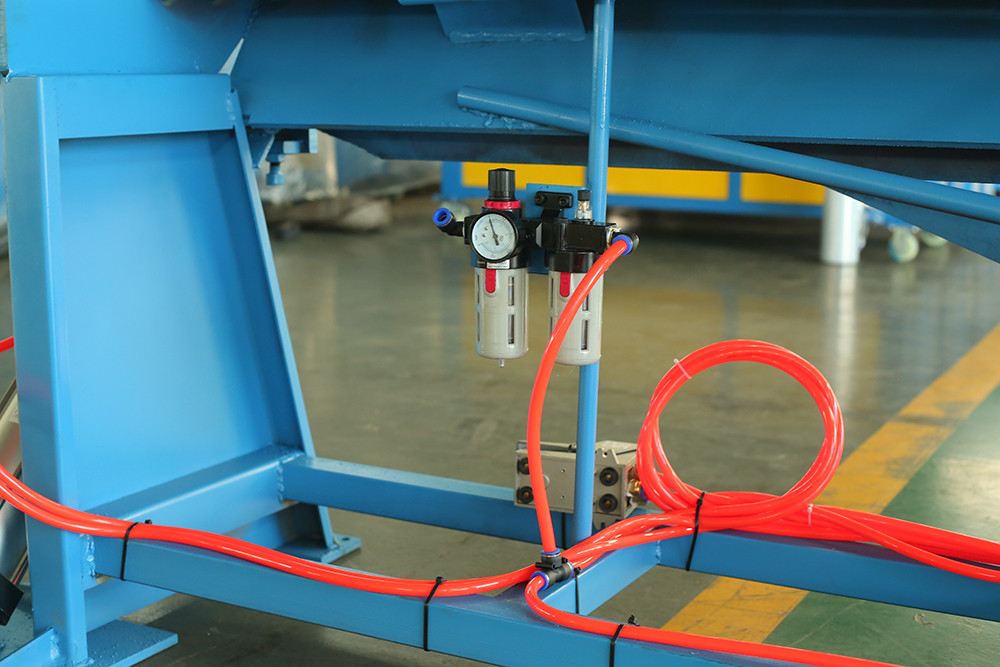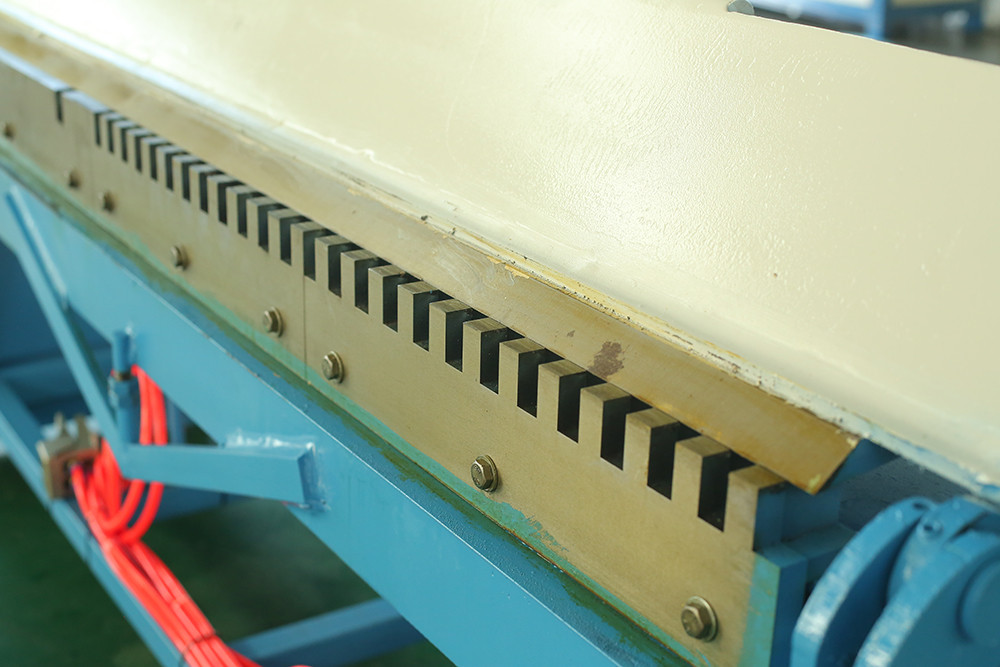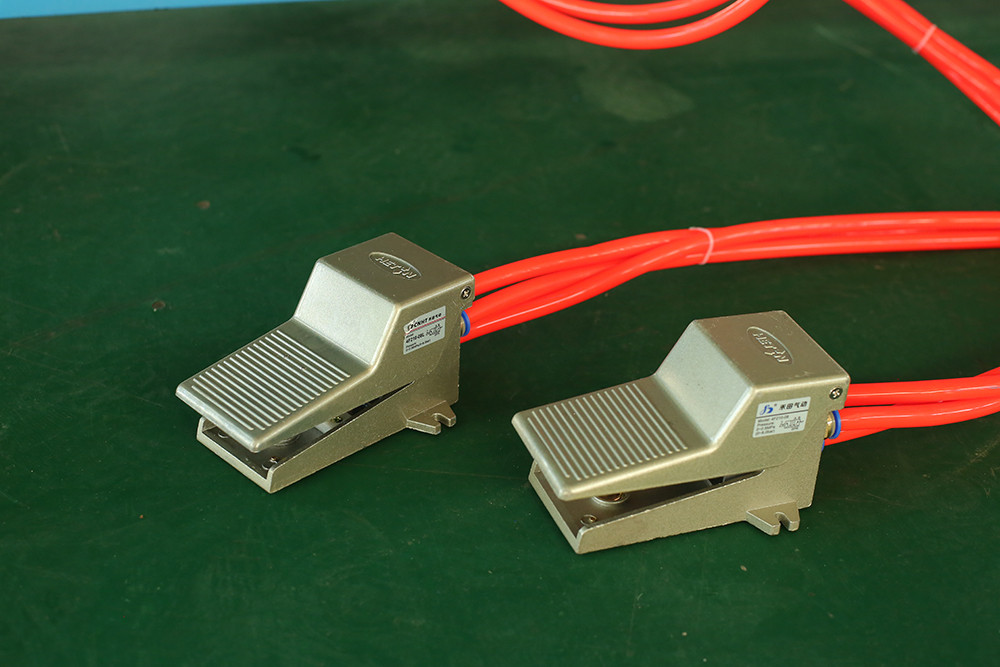 Safety usage: Before using the Auto Air Duct Production equipment, it is necessary to carefully read and comply with the manufacturer's instructions for use and follow the safety operating procedures of the equipment to ensure personal safety and normal operation of the equipment.
Maintenance: Regular maintenance of the Auto Air Duct Production equipment is necessary to ensure long-term stable operation. Cleaning and lubricating various parts of the equipment, and replacing worn parts are important maintenance contents.